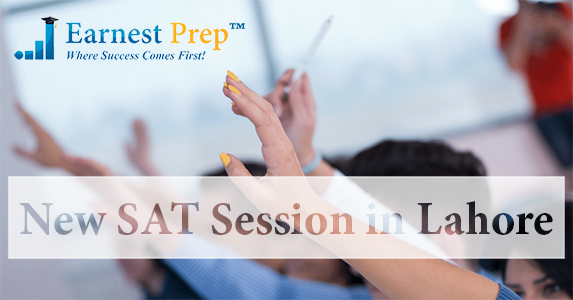 Classes of
SAT Preparation in Lahore
are now starting near Johar Town, Opposite University of Education, College Road. The course is according to New SAT curriculum. SAT test is skill based exam, rather than knowledge based. The curriculum is designed to improve the required sets of skills step by step in 2 months duration. For joining the next session with first class as free trial, fill the registration form at bottom of this page. Before joining the next session of
SAT Preparation
in Lahore, you need to improve your reading speed because there is no shortcut to improve it. So I recommend to start reading novels and editorials of newspapers right from today, until the start of next session of SAT preparation in Lahore.
SAT Preparation in Lahore at Earnest Prep™:
SAT Preparation in Lahore at Earnest Prep™ offers two months course training program. The first class is for free trial so you can see whether the course will fit according to your intellect. There is a diagnostic test that will also help me to identify who can achieve his/her target score and hence will be advised to start preparation here confidently for guaranteed success. This 2 months course will ensure you that you will get minimum 750 score out of 800 in SAT Math and minimum 700 score out of 800 in SAT English, making total SAT score of at least 1450 out of 800. The graph of skill improvement over the 10 weeks period for an average student through this course of SAT preparation in Lahore is shown below: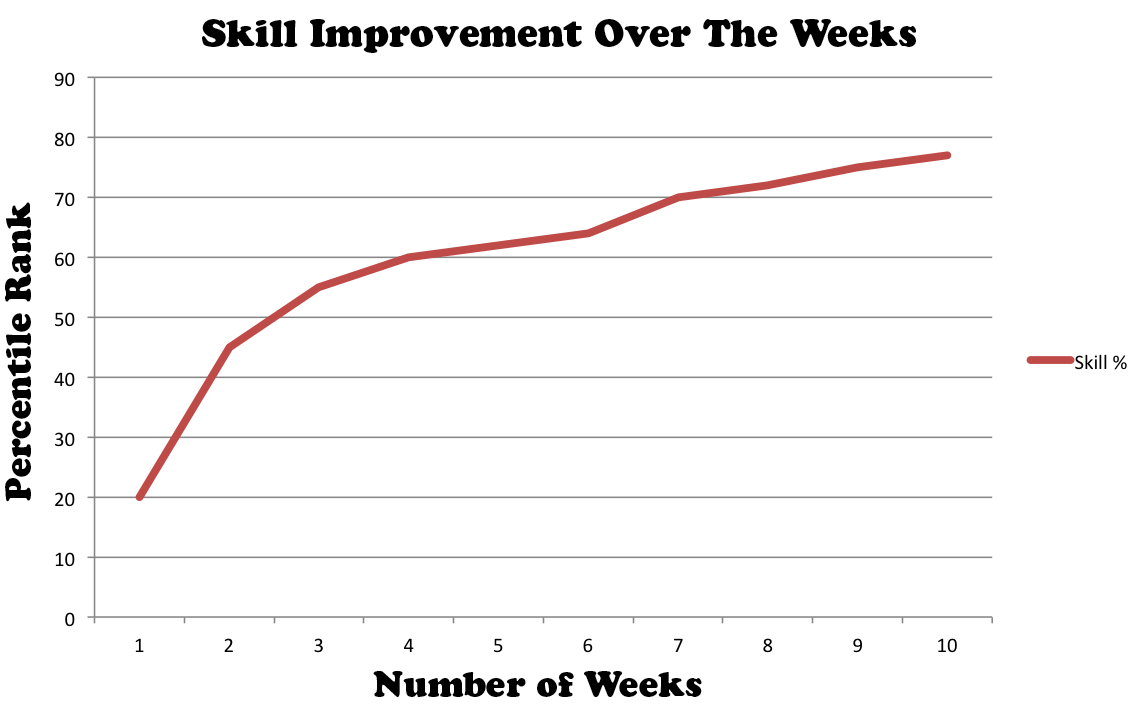 After the 10 week course, practice on your weak area will further improve your percentile rank to above 90th percentile.
The vision of Earnest Prep is "To enhance the average SAT score of Pakistani students to reach among top three average scores in the world". To accomplish this vision, it has mission "To build the required core skills among students of Pakistan so they can also achieve top scores."
Dates & Timings of SAT Preparation in Lahore:
The table below shows the timings and next session schedule of SAT Preparation in Lahore:
SAT course structure:
Features
Information
Session Date
1st January, 2018
Course Duration
2 months (It's a Comprehensive course)
Course Fee
PKR 15,000/- Lump Sum (

First day is FREE Trial

)
Course Instructor
Mubasher Jan
Skills you'll learn
Comprehension, Grammar & Sentence evaluation, Vocabulary in context, Problem Solving, Data Analysis & Decision making
Timings
4:00 PM – 6:30 PM (Monday Discussion class and Tuesday, Wednesday & Thursday regular classes)
Venue
Click on Contact Us to see Map pinpointing location
You may also like to see SAT Test Dates 2018
Important Note: Students will get complete access to SAT preparation online course in addition to classes after joining the complete 2 months session.
For further information, contact at 03214711387 (also available in WhatsApp).
Registration form for Free Trial class:
---