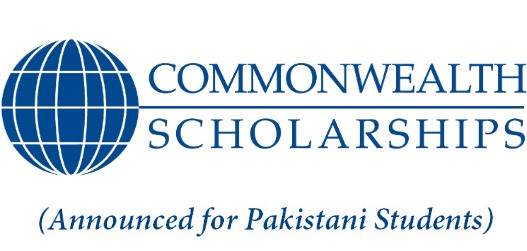 Commonwealth Scholarship Pakistan 2019
has announced. Application for this scholarship is now open. Previously, Inter Provincial coordination (IPC) was responsible for shortlisting candidates for the allocation of this scholarship, but now the whole responsibility is given to
Higher Education Commission of Pakistan (HEC)
. This scholarship is offered to study postgraduate (i.e. MS 1 year, or PhD 3 years) program in UK.
Eligibility Criteria for Commonwealth Scholarship Pakistan 2019:
Must be a citizen and permanent resident of Pakistan (including Azad Jammu & Kashmir)
Must be available for the postgraduate program starting from September/October 2019 from UK university.
Must have completed 18 years of education (i.e. MS/Mphil) at the time of application submission.
Read more about Eligibility Criteria for Commonwealth Scholarship Pakistan.


Purpose of Commonwealth Scholarship Pakistan 2019:
The main purpose of this scholarship is to enhance the knowledge and skills related to teaching and research methodology improvement in Pakistan. That's why the current faculty members are highly encouraged to apply. This scholarship program is offered under six themes as below:
Science and Information Technology
Innovating Health Sector
Promoting global prosperity
International peace, security and governance improvement
Strengthening reliance and response to crises
Access, inclusion and opportunity
Selection Procedure:
Once your applications submitted to HEC via the online portal, HEC will shortlist candidates for some test/interview or both depends on the situation. Later on the shortlisted nominations are sent to Commonwealth Head Office in UK, where your applications again closely reviewed based on academic performance, purpose of study, goals and financial needs. Lastly, the final list of applicants are selected by the Commonwealth Scholarship Commission in UK. Direct applications to Commonwealth Scholarship Commission UK is not acceptable. You need to apply through HEC and for that purpose, visit the follow like for steps to apply for Commonwealth Scholarship Pakistan 2019:
Read more about Steps to apply for Commonwealth Scholarship Pakistan 2019.
Important Note: Deadline to apply and submit both HEC Application form and Commonwealth Application Form (EAS) is: 12th December, 2018.
Furthermore, HEC may take test or conduct some interview at this stage for final selection of candidates.
Note: Without submission of both HEC application form and EAS application form, your application will not be considered at all.
---